INSPIRING, NURTURING & DEVELOPING
TALENT & CREATIVITY
In Performance Hub Drama sessions we use a mixture of improvisation and explorative Drama strategies plus scripted works.
Pupils work independently and in groups on teacher led and devised work.
​
Singing Lessons consist of breathing exercises, tongue twisters, scales and vocal exercises to enhance and improve both pitch and tone. Harmonies are introduced through a repertoire of both Contempory Pop and Musical Theatre songs.
Microphones are often used in class and microphone technique taught to our older students.
Dance classes begin with warm-up exercises including stretching and strengthening exercises to improve flexibility and control. Technical exercises to encourage good solid technique and enabling and expanding their repertoire of steps, allowing the students to execute the choreography with style.
Styles covered are Street Dance, Commercial Jazz and Musical Theatre. Weekly ISTD syllabus classes in Tap, Modern and Ballet.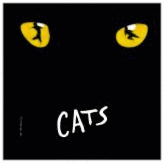 Dominion Theatre New London Theatre Bombalurina- 'CATS' Victoria Apollo Theatre Dinah - Starlight Express
I am so lucky to have had an exceptional career in Musical Theatre, most of which took place in the West End. Playing 'Bombalurina' in 'CATS' both in the West End and on Tour. Singing in the Rain at The London Palladium. 'Dinah' in Starlight Express and ; Chicago' corporate Company I was able to experience such events as the 'Cannes Film Festival and Pirelli Calendar Launch. I have performed on TV and have been interviewed by Gloria Hunniford. I appeared as the youngest Soloist on Channel 4s opening programme 'Celebration' with Wayne Sleeps Dash Company and again at The Royal Variety Performance Drury Lane and was the youngest dancer to win Miss Dance of Great Britain.
​
It is my passion, knowledge and experience, that joined with a team of highly experienced and qualified teachers I believe makes Performance Hub unique and able to offer the very best training in Dance, Drama and Musical Theatre.
​
Our curriculum allows for Guest Teachers to inspire and promote other aspects of the Performing Arts. We have already visited and recorded a Cd at Swanyard Studios and have a radio producer lined up for this year to show us how to record and edit voice overs.
Understudy-Grizzabella' Cats'